Dental Exams and Cleanings in Brooklyn, NY
Pediatric Dentistry on Kimball is a distinguished pediatric dental care provider located in the heart of Brooklyn, NY. With a deep appreciation for the significance of cultivating early oral health, our practice, led by Dr. Lionel and our dedicated team, is steadfast in our commitment to the well-being of your child's dental health by implementing routine dental examinations and professional cleaning services.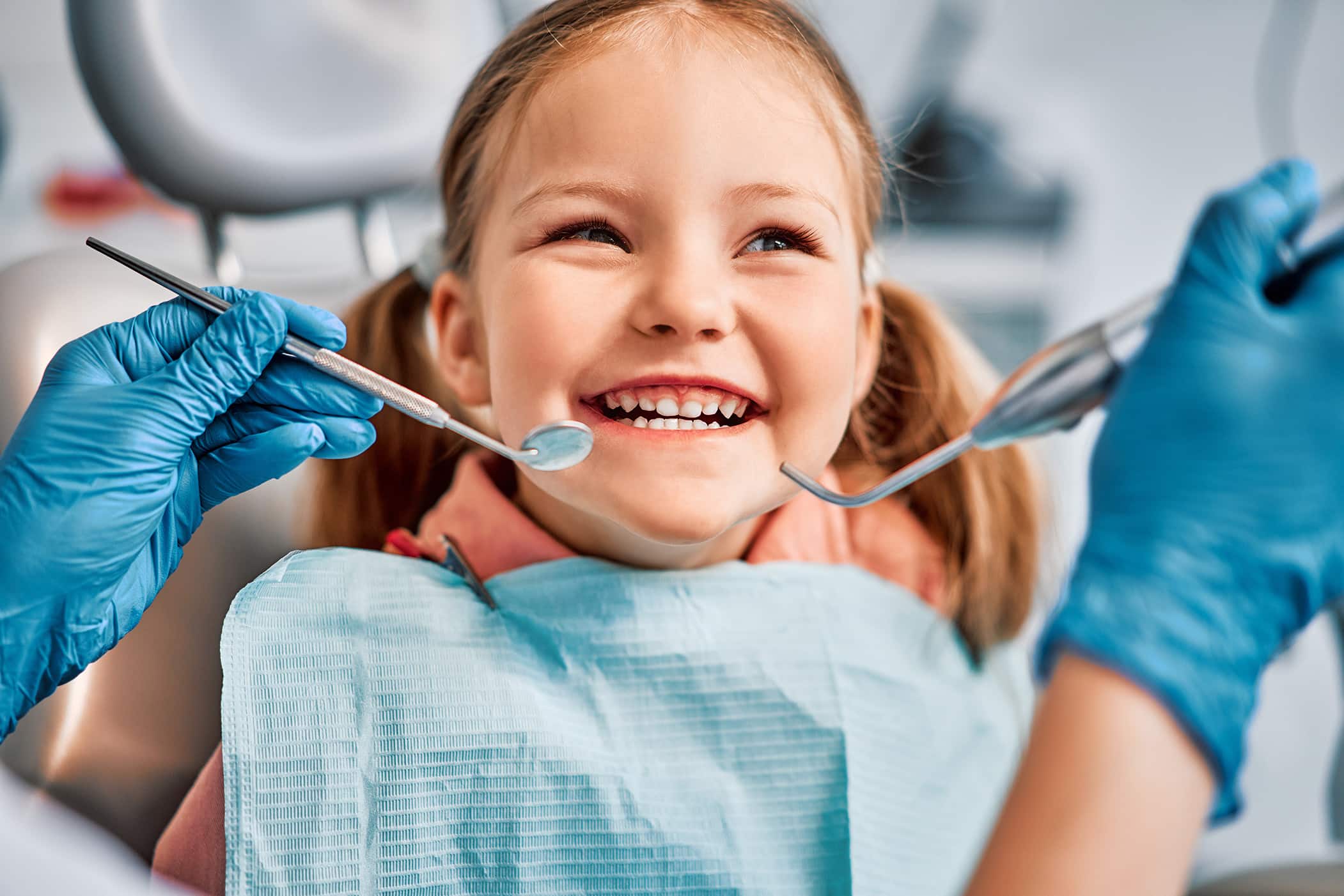 Dental Exams for Kids
Regular dental exams are the cornerstone of a lifetime of healthy smiles. Our team emphasizes the importance of early dental check-ups for children. During these visits, we carefully examine your child's teeth and gums, checking for any signs of dental issues. We believe in education, so we'll also take the time to teach your child about proper oral hygiene practices.
Professional Dental Cleanings
Professional cleanings are an integral part of pediatric dental care. Even with excellent at-home dental hygiene, plaque and tartar can build up over time. Our team uses gentle techniques to remove these deposits, ensuring your child's teeth remain strong and healthy. Cleanings also allow our team to educate your child on the importance of good oral hygiene habits.
We recommend scheduling regular cleanings to keep your child's smile in tip-top shape. These routine visits not only maintain oral health but also contribute to a lifetime of confident smiles.
Child-Friendly Environment
We've created a child-friendly atmosphere that eliminates dental anxiety and makes every visit an enjoyable experience. Our office is designed with young patients in mind, featuring vibrant decor and a welcoming staff dedicated to making your child feel comfortable. We believe that fostering a positive relationship with dental care from an early age sets the foundation for a lifetime of good oral health.
The Appointment Process
Our appointment process is designed to be efficient and child-friendly, ensuring a thorough evaluation of your child's oral health while making them feel comfortable and informed throughout the visit.
Warm Welcome:

Friendly staff ensures a comfortable arrival.

Health History Review:

We gather relevant medical and dental information.

Oral Examination:

Dr. Lionel checks teeth, gums, and oral tissues for issues.

Digital X-rays (if necessary):

Detailed views of dental structures may be taken.

Discussion with Dr. Lionel:

Findings and potential treatments are explained.

Professional Cleaning:

Skilled hygienist removes plaque and tartar buildup.
What Early Dental Care is Provided at Pediatric Dentistry on Kimball?
Dental Exams and Cleanings:

Regular dental exams and cleanings are the foundation of maintaining healthy smiles, as they help detect and prevent oral issues early.

Dental Sealants:

Dental sealants are a protective shield applied to the chewing surfaces of molars and premolars, effectively guarding against cavities and preserving long-term dental health.

Preventive Care:

A range of proactive dental measures, including

routine check-ups

, cleanings, and education, are designed to prevent dental problems before they start.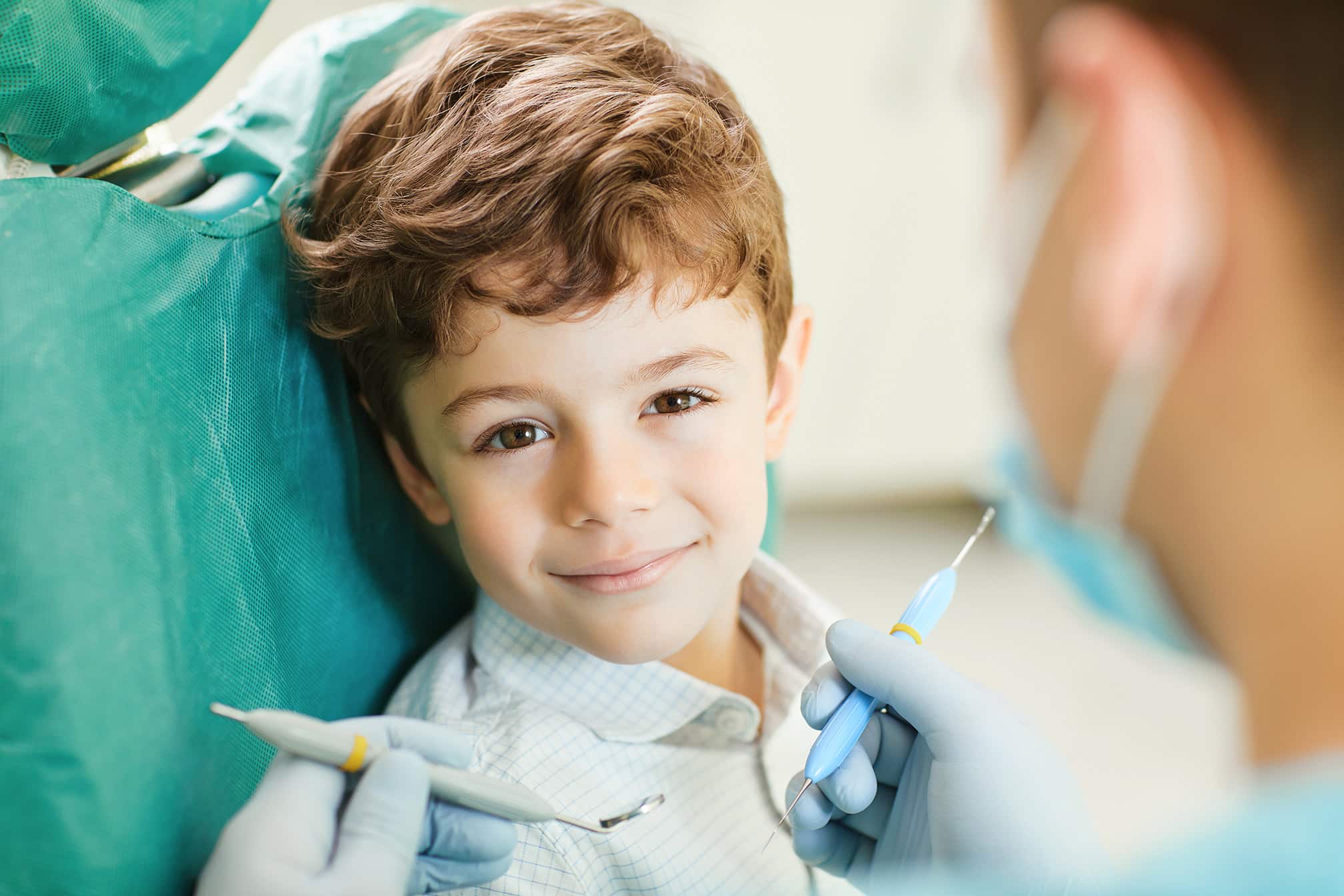 Choose Us For Your Child's Next Dental Checkup
Ready to give your child the gift of a healthy smile? Schedule an appointment with Pediatric Dentistry on Kimball today. Our team is excited to meet your family and provide the highest level of pediatric dental care in Brooklyn, NY. Your child's smile is our priority!